Ideas

Hi,
Normally if I go to the assets or the tickets and even users page and select many of them, I have the option to do a Mass Action and update the "Status" of all the selected items and can also search by different status.
For example, this is the menu presented to Mass Action change the status for selected users :


When selecting many Suppliers, this option is not present even thow there's an "Active" status present for each supplier. We cannot either search by status in the search filter.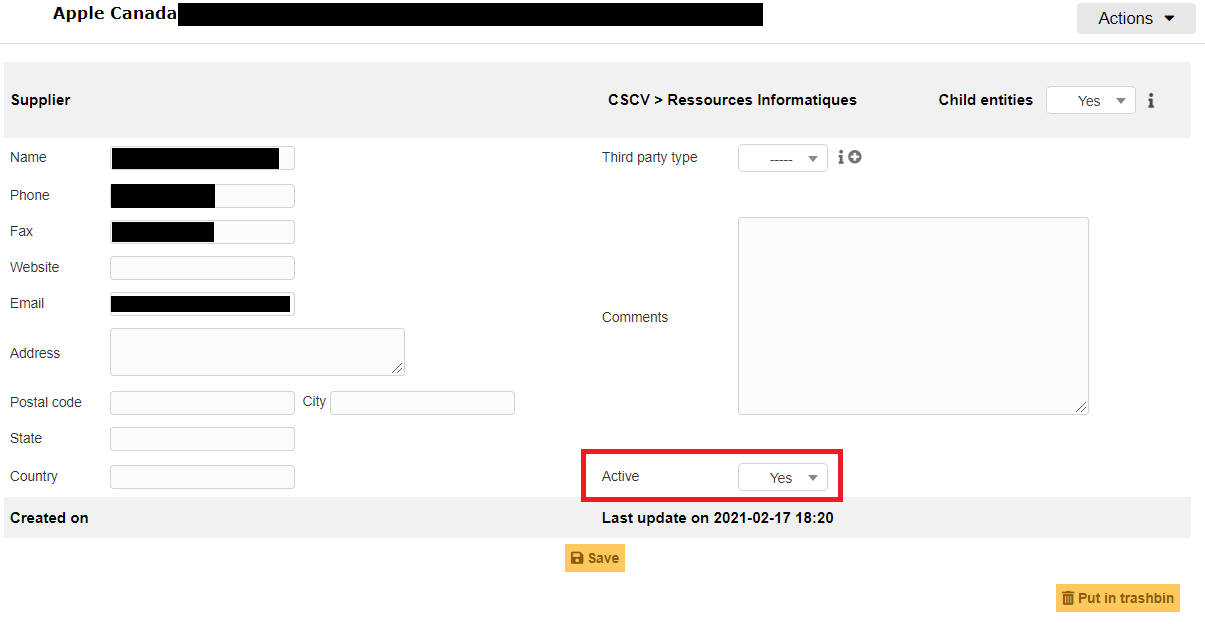 This would be appreciated if this option would be added to GLPI.
Thanks
Francois